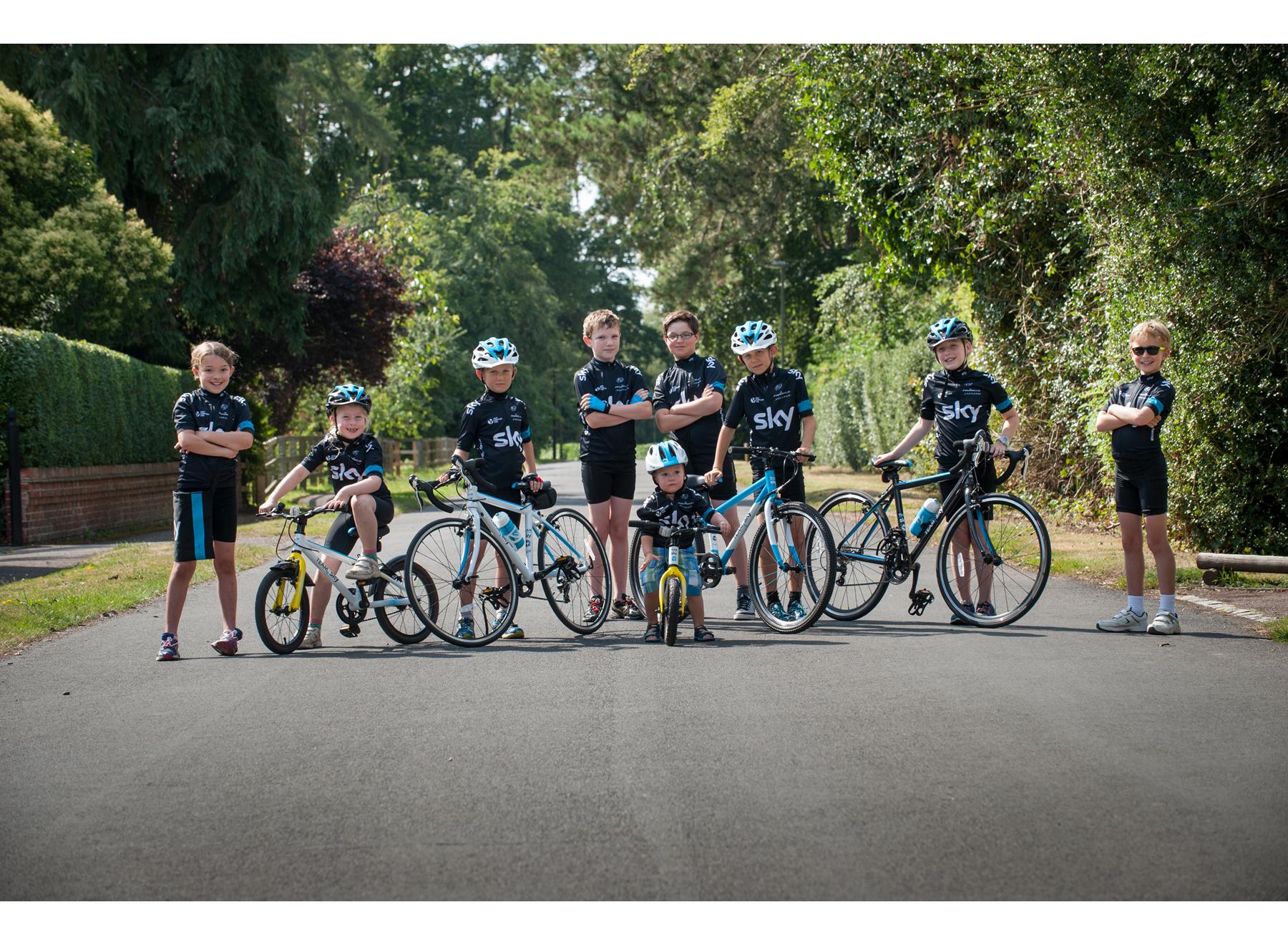 KIDS' BIKES | COMMON QUESTIONS
+ What makes a great kids' bike?
Kids bikes are known for being heavy, clunky, and low quality. Times are changing. We only stock kids bike that honor your child's willingness to learn and feeds their excitement to ride. Modern kids' bikes are lightweight and feature tried & true technology.
+ Can I buy a kids' bike without my kid present?
While possible, it's not ideal. Fit is critical for early riders to ensure their safety and enjoyment. For example, a too-big is not just hard to ride, it can make your child more accident prone when riding. That's why we stock more kids's bikes in more sizes than anyone else in Seattle. If you're looking to surprise someone, make sure you have their inseam measurement handy.

+ Do kids' bikes have any resale value?
Yes, that is, if they are quality kids' bikes like the ones that we sell at G&O. Just like any other bike that's been well maintained, a quality kids' bike can last for years and for multiple riders. Keep in mind that most kids' bike warranties apply only to the original owner.
+ What is a kick bike?
Kick bikes are essentially bikes without pedals. Just like the velocipede, predecessor of the modern day bike, a kick bike allows your early rider to propel themselves, Fred Flinstone style, by kicking their feet on the ground. Some kick bikes feature hand-brakes. Others do not. Choose your own adventure.
+ Does my kid need gears on their bike?
As your child becomes more comfortable riding, their ability to ride greater distances will naturally increase. At this point, you may want to consider a bike with gears. Generally speaking you want to wait until your kid is pushing the limits of a single-speed bike before introducing the complexity of gear shifting to an early rider.
+ Can I carry a kids' bike on my bike?
Family bikes and cargo bikes will generally allow you to carry or tow a kids bike with you. You may find that for early riders, a kids' bike affords them a one way ticket (to the park, to school, to the store). Being able to carry a kid and their bike on your bike can be super useful.
+ Should I get a trail-a-bike instead?
If you prefer to be the one in control of where your kid rides, trail-a-bikes are ideal. If you want to give your kid experience riding independently, they'll need their own bike. Our most dedicated family cyclists use some combination of the following: family bikes, kids' bikes, trail-a-bikes, even trailers as the situation requires.
POPULAR KIDS' BIKE MODELS
FILTER KIDS' BIKES BY CATEGORY