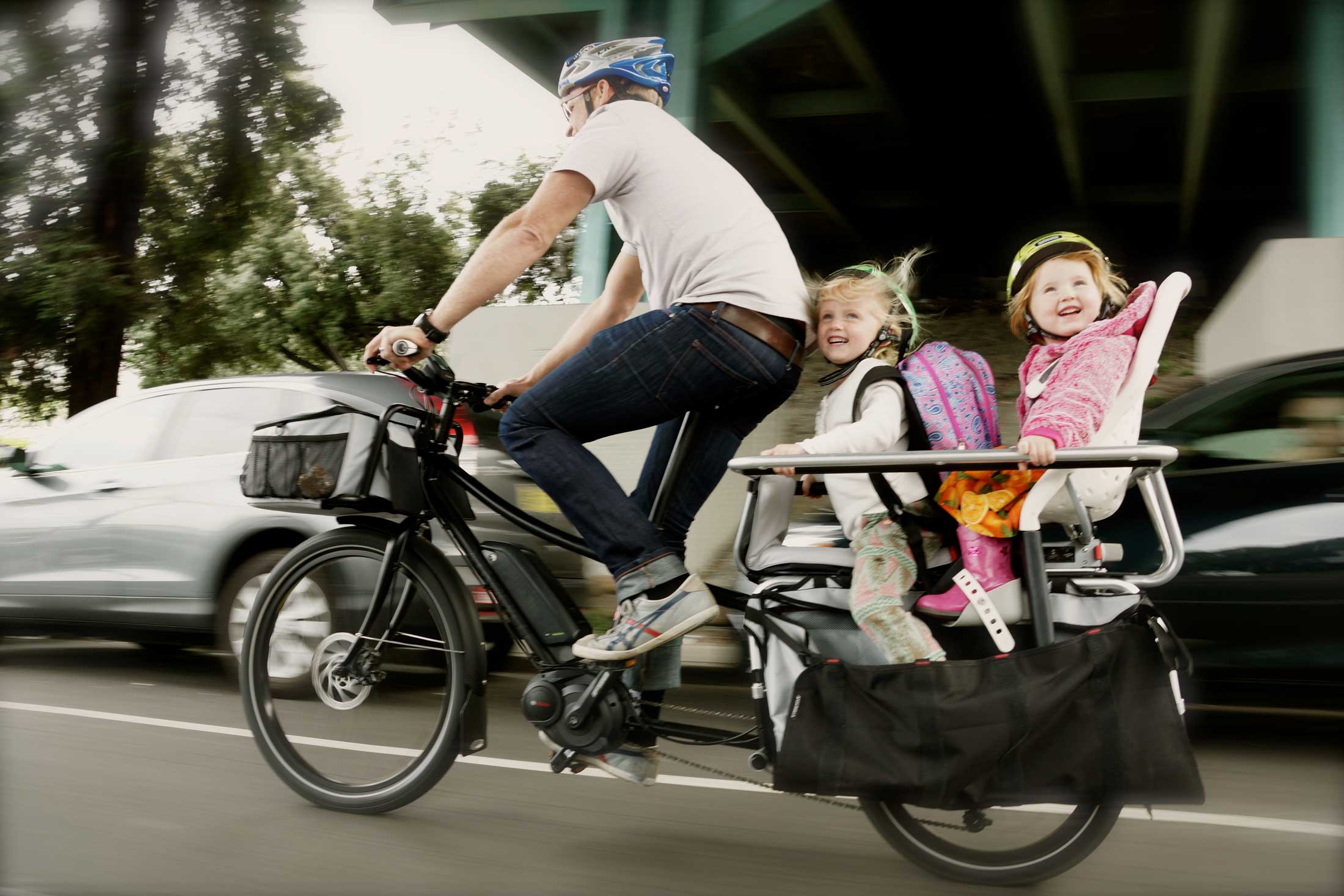 FAMILY BIKES IN SEATTLE | Q&A
+ What makes a great family bike?
First and foremost, you'll want a bike that will fit your family and grow with your needs. Midtails are great for 1 kid families. Longtails can be flexible bikes for 2 kid families. Box bikes position your load up front for great visibility.
+ Why makes our shop a family cyclery?
G & O Family Cyclery was started by two dads who love bikes. Family cycling not only brings together our two great passions in life, it offers our community of parents and bike riders solutions that make Seattle a great place to live.
+ Do I really need electric assist?
If you've got a particularly hilly commute, or a long one, an electric family bike may be just the thing to get your riding more. If you feel like you 'should' ride but you're not, you may find that electric assist gives you that needed boost.
+ What's the best bike for my needs?
Box bikes are ideal if you want to see your load and you're comfortable steering a larger bike. Longtails (our most popular style) offer lots of capacity while being only a foot longer than a convetional bike. Midtails are shorter than longtails and are great for smaller kids or a single passenger.
+ How long will family bikes last?
Family bikes can easily last you a decade with proper maintenance and care. Warranties vary by manufacturer, but we feel it's our job to keep you rolling with minimal annaul upkeep. Proper maintenance includes an annaul tune up including replacement of brake pads, chain and tires.
+ Can I finance an electric bike?
We accept major credit cards at G & O Family Cyclery. Most people who buy family bikes leverage their credit to defray the up front cost of the investment. If you're looking at replacing a bike with a car, the typical payback time is 12 months.
+ What's the next step?
If you haven't ridden a family bike before, the next step is to come take a test ride. If you know what you're looking for and have questions, contact us to get your questions answered or just come in for a visit!
+ Can I buy a non-electric bike and add assist later?
Absolutely. We offer a wide variety of electric assist conversion kits to help you convert your family bike to electric when the time is right.
POPULAR Family bike MODELS